Services to help your pet live a long, healthy and happy life.
We believe that veterinary care should be tailored to meet the special needs of each individual pet and its family.
Our in-house diagnostic laboratory and digital radiography system are connected to our veterinary software system so that we can quickly obtain test results.
We do many routine surgical procedures every day, as well as other soft tissue and basic orthopedic surgeries.
It has been shown that the prevention and treatment of dental disease is an extremely important part of maintaining your animal's health and quality of life.
Who We Are
Welcome to the Aylmer Veterinary Clinic, our family-owned and operated clinic, located in the Aylmer sector of Gatineau since 1964. We have a large team of small animal veterinarians, veterinary technicians, and staff and we are proud to offer a wide range of veterinary services to our small animal patients from the Outaouais/Ottawa-Carleton region.
Meet Our Team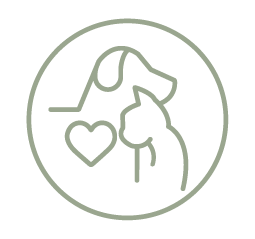 Our Mission
Here at Aylmer Veterinary Hospital, in Gatineau, QC, we are here to work with you and your pet and provide the kind of care you can trust and are comfortable with.  We try to surround ourselves with those who share our vision, enjoy what they do, and try to do their best every day. We hope that together we can make the journey through your pet's life a wonderful experience.   
Pet Health Resources
Online tools to help you get the best possible care for your pet.
What Our Clients Say About Us
"This is the best veterinary clinic I have ever used for my pets. Their staff are knowledgeable, friendly, and fully bilingual. Their services are reasonably priced, and above all their staff are compassionate. They don't push unnecessary treatments on your animals and I trust their judgment 100%. Thanks for the great service!"

Samantha S
"Amazing vet and service. Everyone there are very friendly. I highly recommend this clinic."

Sasha T
"Marvelous service, high standard of care, and better rates than their Ottawa, Ontario counterparts. Highly recommended."

Chris H
"We've always had a dog, and moving to the area from out of province, we started seeing Dr Cohen at the Aylmer Vet Clinic. Best vet ever, she's been looking after our Bernese Mountain dog for the last 3 years and its been wonderful. She's earnest, straightforward and has a great bedside manner. I wish she could take on human patients. Also had TPLO here, with Dr. P., the recovery time was less than expected, and she was like a new dog. The photo is from a few days after, I'm just adding it to show what a successful TPLO should like post op."

Sarah L
Hours.
Monday: 8:00AM – 8:00PM
Tuesday: 8:00AM – 8:00PM
Wednesday: 8:00AM – 8:00PM
Thursday: 8:00AM – 8:00PM
Friday: 8:00AM – 8:00PM
Saturday: Closed
Sunday: Closed
Starting November 1st we will be closing Saturday mornings
After Hours Emergencies